COOKIE.OOO
Cookie Consent Management Platform
ABOUT
No data leaves the EU
Make a perfect Cookie Banner
All the tools you need to make your website comply with the latest privacy regulations, like
GDPR | CCPA | LGPD | CNIL
COOKIE BANNER
A complete GDPR compliance checklist for your website
A complete GDPR compliance checklist for your website The General Data Protection Regulation (GDPR) took effect on May 25, 2018. The privacy standards aim to protect the personal data and privacy of all people in the European Union. The data protection law applies to all foreign companies processing the personal data of people in the EU. The GDPR applies to your business even if you don't have any physical presence in any country of the EU. If your website collects and processes the personal data of users from the EU.
Unlimited
monthly pageviews
SERVICES
Protect your visitors
Only visitors that feel safe will be happy to come back to your website. Show your visitors that you value their privacy with our Solutions.
Cookie Banner

Custom layout, design and text Personalize and custom branding Show banner in any of the 30+ languages

Cookie Policy

GDPR, CCPA, Directive and Privacy or LGPD, our solution will help you stay legally compliant

Privacy Policy

The Privacy Policy is a mandatory document for websites that indicates how personal data will be processed, our solution will help you stay legally compliant

Consent Solutions

We store and generate evidence of your users' consent and privacy preferences as required by the GDPR and LGPD
LATEST NEWS ON GDPR
GDPR & SURROUNDINGS
Important events involving GDPR and data processing
Google23 June 2022
Google Analytics
Privacy Guarantor halts use of Analytics. Data transferred to US without adequate safeguards.
GoogleJune 2022
Google Analytics 4 and GDPR: Is GA4 GDPR Compliant?
As of 2020, GA4 is not fully GDPR compliant, despite the implementation of additional privacy features. GA4 has not yet reached an agreement with European regulators regarding the transfer of data between the EU and the US. There are also other selected features, such as data sharing between other Google products, that would violate GDPR law.
Google FontJanuary 2022
Google Fonts and GDPR: are Google Fonts GDPR compliant?
In January 2022 the regional court in the German city of Munich has declared that Google Fonts is not GDPR/DSGVO-compliant.To send you the font, the Google server has to know where to send it, so it needs to collect website users' IP addresses. When the website user opens the website, it automatically requests the Google Fonts files from Google's servers.
INTEGRATION
Supported Platforms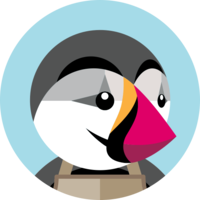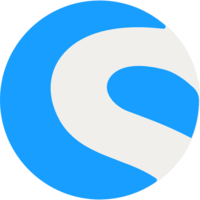 PRICING
Find the plan that's
right for your business.
Yearly or monthly renewal service, service is automatically renewed unless cancelled.
FAQ
Do you have questions?
Do you collect any Personal Identifiable Information from your customers?

Cookie.ooo does not collect or store any PII from the users. In addition, no private infmation is stored outside of the EU.

Is your cookie banner GDPR compliant?

Some companies use a marketing trick and say that a cookie banner of another company is not DGPR compliant, so basically, all other cookie consent management platforms fail except their platform. It is technically not possible to scan website compliance with all GDPR regulations since some of them happen on the server and are not accessible from the outside. In addition, different cookie scanners use different technologies for cookies detection, thus detected cookie lists by different cookie scanners could be slightly different.

How often do you scan websites?

Currently, we offer automatic cookie scanning once per month. When the automatic scan is finished, an email with scan results will be sent and all Cookie Report for your website will get updated automatically (both the banner and table on the cookie policy page).

Does a custom cookie banner comply with GDPR?

Yes, even if you use custom styles , we perform all necessary actions to comply with the latest privacy regulations. We handle cookie consent data in the same way as when using a standard cookie banner.
CONTACT
Let's get in touch.
The service is self hosted and is provided only to our customers using managed hosting solutions.